Search Activity and Sleep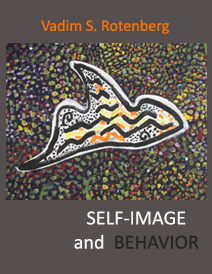 It is available in print and
in Kindle format from Amazon
Publication Date:
February 28, 2013
SEARCH ACTIVITY CONCEPT: RELATIONSHIP BETWEEN BEHAVIOR, HEALTH AND BRAIN FUNCTIONS.
New "GENES OF HAPPINESS AND WELL BEING" IN THE CONTEXT OF SEARCH ACTIVITY CONCEPT
New REM SLEEP FUNCTION AND BRAIN MONOAMINE REGULATION
New PROBABILITY FORECAST IN DIFFERENT TYPES OF BEHAVIOR AND IN REM SLEEP IN FRAME OF SEARCH ACTIVITY CONCEPT
New SEARCH ACTIVITY OR CHAOTIC ACTIVITY IN DREAMS VS. WAKEFULNESS IN ANIMALS AND HUMANS
REM SLEEP AND DREAMS AS MECHANIHSMS OF THE RECOVERY OF SEARCH ACTIVITY
THE COMPETITION BETWEEN SWS AND REM SLEEP AS INDEX OF MALADAPTATION TO SHIFT WORK
SLEEP AFTER IMMOBILIZATION STRESS AND SLEEP DEPRIVATION: COMMON FEATURES AND THEORETICAL INTEGRATION
SLEEP AND MEMORY I: THE INFLUENCE OF DIFFERENT SLEEP STAGES ON MEMORY
SLEEP AND MEMORY II: INVESTIGATIONS ON HUMANS
THE ESTIMATION OF SLEEP QUALITY IN DIFFERENT STAGES AND CYCLES OF SLEEP
CHANGE OF MOOD DURING SLEEP AND REM SLEEP VARIABLES.
REM SLEEP IN DEPRESSED PATIENTS: DIFFERENT ATTEMPTS TO ACHIEVE ADAPTATION
New THE PSYCHOPHYSIOLOGY OF REM SLEEP IN RELATION TO MECHANISMS OF PSYCHIATRIC DISORDERS
REM SLEEP LATENCY AND WAKEFULNESS IN THE FIRST SLEEP CYCLE AS MARKERS OF MAJOR DEPRESSION A CONTROLLED STUDY VS. SCHIZOPHRENIA AND NORMAL CONTROLS
THE RELATIONSHIP BETWEEN SUBJECTIVE SLEEP ESTIMATION AND OBJECTIVE SLEEP VARIABLES IN DEPRESSED PATIENTS
SLOW WAVE SLEEP REDISTRIBUTION AND REM SLEEP EYE MOVEMENT DENSITY IN DEPRESSION: TOWARDS THE ADAPTIVE FUNCTION OF REM SLEEP
LEARNED HELPLESSNESS AND SLEEP: DISCUSSION OF CONTRADICTIONS
FIRST NIGHT EFFECT IN DIFFERENT FORMS OF SCHIZOPHRENIA (PILOT INVESTIGATION)
EYE MOVEMENT DENSITY IN POSITIVE AND NEGATIVE SCHIZOPHRENIA
New SLEEP OF PATIENTS WITH SCHIZOPHRENIA ON AND OFF MELATONIN TREATMENT: CONTRADICTIONS AND HYPOTHESIS
SLEEP DEPRIVATION IN DEPRESSION: AN INTEGRATIVE APPROACH
PSYCHOLOGICAL ASPECTS OF THE SEARCH ACTIVITY AND LEARNED HELPLESSNESS IN PSYCHOSOMATIC PATIENTS AND HEALTHY TESTEES
BEHAVIOURAL ATTITUDES IN MAJOR DEPRESSION: A PILOT INVESTIGATION.
BEHAVIORAL ATTITUDES AND DEPRESSION: CAUSE AND EFFECT RELATIONSHIPS.
New THE ROLE OF BEHAVIORAL ATTITUDES IN SLEEP ESTIMATION IN HEALTHY SUBJECTS AND DEPRESSED PATIENTS
BEHAVIORAL ATTITUDES AND DISTRESS IN ADOLESCENTS: RELATIONSHIP TO AGE AND GENDER.
BEHAVIORAL ATTITUDES AND THE DURATION OF SEARCH FOR JOB IN UNEMPLOYED WOMEN.
THE STRUCTURE OF NIGHT SLEEP AND CARDIAC RHYTHM IN PATIENTS SUFFERING FOR MANY YEARS FROM HYPO-AND AKINESIA
ADAPTIVE VERSUS MALADAPTIVE EMOTIONAL TENSION
ESSENTIAL HYPERTENSION: A PSYCHO-SOMATIC FEATURE OR A PSYCHO-SOMATIC DISEASE? A DIFFERENTIAL ANALYSIS OF CASES IN TERMS OF SEARCH ACTIVITY CONCEPT.
PSYCHONEUROIMMUNOLOGY: SEARCHING FOR THE MAIN DETERIORATING PSYCHOBEHAVIORAL FACTOR
ANOREXIA NERVOSA: OLD CONTRADICTIONS AND A NEW THEORETICAL APPROACH
Email: vadir@post.tau.ac.il